Never Forget a Filing Deadline Again
Email & SMS deadline reminders and a log for filing history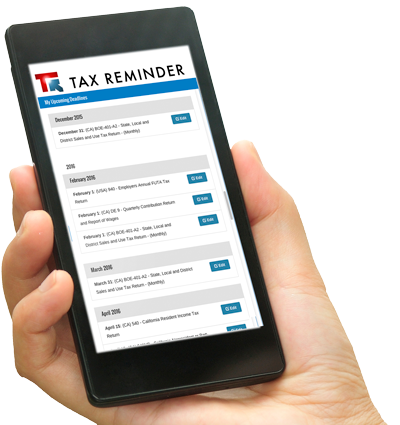 How It Works
Select tax forms
Comprehensive federal and state tax deadlines for businesses and individuals.
Customize your calendar
Add tax reminders to your calendar so you can see upcoming deadlines.
Get email and SMS reminders
Receive email and/or SMS reminders with filing information before and on deadlines.
You mark taxes filed
Check off the taxes you've filed in your personalized filing history.
Want to learn how Tax Reminder works?
Take a virtual tour.
Setting up your account is quick, easy and free - no credit card required! To see how the service works before signing up, check out this brief video.
Sound good? Sign up for Tax Reminder today.